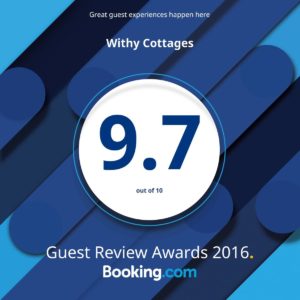 We have received our 2016 guest review award maintaining our high standards for another year. Check it out at #guestsloveus
Please state which cottage you stayed in to help future guests choose the best cottage for their own needs.
Withy 2- The Shah Family from London- Excellent 10/10. Thank you!
Withy 1-Sammie and Dean- What a lovely snuggly home from home. A cottage with a cuddle, we will definitely recommend it. Thanks so much 🙂
Withy 1- Linda and Mitch from Staffs- Perfect location and perfect accommodation. Warm and cosy, thank you for the extras, cider and choc's. Much appreciated
Withy 2- The Mcphee Family from Middlesex- What a beautiful cottage, clean and well-equipped + cosy. Perfect for our one night stop. Thank you!
Withy 2- Gina and Tony from Herts- Stayed here again while we wait to complete and our house purchase. Lovely as always! Comfortable and cosy! 10/10
Withy 1-Christine, Gilly, Linds and Nene from Dorset & Canada- We came for our mum's 83rd birthday! Cosy fire, lovely beds + sheets! You have thought of everything, just lovely. Thank you .. xx